---
Region Results:
| | |
| --- | --- |
| Congratulations to Sammie Robinson who finished 3rd in 18:00.00 to claim an All-Region Honors spot. The boys finished 3rd behind 2 top 10 ranked SC teams. A great showing for them. Next, State Qualifiers at Woodmont High School on 10/28. Girls start at 11:15, Boys 12:00. | |
---
2017 FCHS Griffins XC Schedule
Date: Location: Time:
8/11 @Sandhills 6:00pm
9/5 @Great Falls 5:00pm
9/9 @Coaches Classic ** Cancelled
9/16 @Lake Murray Invite*** 8:00am
9/20 @Chapin*** 5:00pm
9/27 @Pelion 5:15pm
10/14 @Sandhills 9am(g),1015am(b)
10/18 @Region Champ* 5:00pm
10/28 @3A Mid-State**** 11:15(g),12:00(b)
11/4 @3A State Champ** N/A

****Woodmont High School
***@Crooked Creek Park
** @Sandhills Research Center
*Region is at Zemp Stadium, Camden


State Qualifiers Information
10:45 - 3A Coaches Meeting
11:15 - 3A Girls –
See below for information on attending schools
12:00 - 3A Boys –
See below for information on attending schools
This site will qualify the
top 10 teams
and any individual in the
top 20
whose team does not qualify.
Schools attending are: Berea (4B,1G), Broome, Chapman, Chester (2G), Clinton, Columbia, Crescent, Emerald (3G),Fairfield-Central(1G), Mid-Carolina (4G), Palmetto, Pendleton, Powdersville, Seneca, Southside, Walhalla, West Oak, Woodruff
​
Team Updates and Information
Cross Country Practice: 3:45-5:45 (Starting Wednesday Aug, 16 )
Location:
FCHS TrackPhysical forms, Parent letters, and Fees must be turned in before you can participate.
​
​
Get Your Team Shirts!
(orders due on November 15th for this price!)
Short Sleeve w/ Track Logo - $20
Long Sleeve w/ "Griffins Distance Running" - $25
---
2017 Results
---
Powered by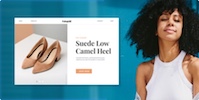 Create your own unique website with customizable templates.