---
Welcome to RUN HARD at Pelion Elementary!
Run Hard Practice is on Tuesdays & Thursdays from 2:30-3:30pm in the PES Gymnasium. Each practice begins with a character lesson that our students can use to improve their self-confidence and overall quality of life. Next, students will participate in a daily running workout to prepare them for the end of the year 5k race. Lastly, we will close with a review of our character trait of the day as well as deliver a patch to the student that demonstrates those traits during practice.

Character Traits:
Week 1: Teamwork
Week2: Leadership
Week 3: Wise Choices
Week 4: Honesty
Week 5: Perseverance
Week 6: Peer Pressure
Week 7: Respect and Honor
Week 8: Work Ethic
---
RUN HARD Fall Race Information
Date:
November 3rd, 2018
Location:
Columbiana Mall in Harbison (Irmo/West Columbia)
TABLE #17
​Schedule:
The race will begin at 8am and use a wave release system for runners. I have placed our athletes in the wave that I feel best fits their ability level. Waves will release every 5 minutes.
Wave 1 = 24:59 and faster. Approx 8:00 per mile average or faster
Jess Stone, Carolina Skipper,

Spencer McGee

Wave 2 - 25-30 min 8:00-9:30ish minute per mile average
Dani New,

Braden

Wave 3 - 30-35 min 9:45 - 11:30 minute per mile average
Levi Brown, Avery Poole, Sean Singleton, Chanceton Bedenbaugh, Aubrey Owens, Ava Poole, Hayden McKay
Wave 4 - 35 - 40 min 13:00 minute per mile average
Abigail Oliver
Wave 5 - 40+

total time


Eva Green, Katie Goodwin, AJ Jordan
Powered by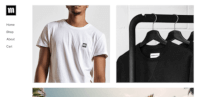 Create your own unique website with customizable templates.