---
Exergaming Lab: Stage 1 IN MOTION!

Update: Funding has been received and we are ordering a portion of "Stage 1"! Continuing to raise funds on Donorschoose.org

​I am in the process of trying to transform our health classroom into an Exergaming lab! The objective for the lab is to get students active in a new, fun, and exciting way! Exergaming is videogame based activities. I love this idea because today's learners LOVE to videogame. Especially some of our more inactive students. I truly believe that this lab will bridge the gap and introduce inactive students to an alternative fitness method.

Stage 1 for us is introducing 3 new Xbox 360 systems with Kinect. The videogame "Kinect Sports" is an absolute blast. I recently played each of the sports included in the game (volleyball, soccer, bowling, table tennis, track, and boxing) and was able to raise my heartrate to an average of 126 beats per minute for nearly 5 minutes of gameplay at a time (with volleyball,track, and soccer). See Kinect here :

https://www.youtube.com/watch?v=Zw2Fo9k96hc

​

Students have absolutely loved our new gaming lab ! Dancing has certainly been the most popular with Kinect Sports being a close second. We are anticipating the addition of a 3rd system by August for the 2017-2018 school year.
---
Sqord is Coming to Fairfield Middle School!
We are off to an exciting school year with the introduction of Sqord to Fairfield Middle School PE students! Sqord bands work just like "Fitbits" with the ability to track the activity levels of the person wearing the band. Physical Education students will receive a Sqord band on Day 1 and begin racking up points to compete with their classmates. It's as simple as that: be active and get points! Points will be accumulated weekly on the student's Sqord profile where they can customize an avatar and keep up with challenges, goals, and stats all presented to them by their PE teacher.

Sqord Website: https://sqord.com/
---
CHECK OUT ALL OF THE GREAT THINGS HAPPENING IN OUR CLASS!
---
Powered by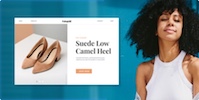 Create your own unique website with customizable templates.