---
---
Archery is new and exciting sport for most of our students! The benefits of archery can be seen especially in class organization and student behavior. The best part about archery is that it has no biases. No matter your physique, sex, or social class, everyone uses the same equipment and fires from the same distance! Contact me for South Carolina national competitive team information.

"Educators are looking for ways to improve student motivation, attention, behavior, attendance, and focus. Teachers strive to achieve state and national educational standards regarding development of micro and macro motor ability and listening and observation skills. They hope to engage each student in the educational process and develop relationships to promote graduation instead of drop-out." -- National Archery in Schools Program (NASP) --

---
Strive to get YOUR name on one of these BAD BOYS!


​Academic Archer Criteria:

Complete the Archery unit in PE with an A on the Archery Quiz!
Have no D's or F's on progress report!
Get a Bullseye in class!

All decisions must be finalized and agreed upon by Coach Coulter and Dr. Hardy (two designated signees).

Parents that wish to order a Decal or Patch for their student can do so by filling out the order form (button at the top of the page) and having your student bring it to me with cash ($3) included inside the envelope.
Powered by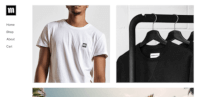 Create your own unique website with customizable templates.